A lot has been said in favour of teaching English from the first standard itself. Many states including Maharashtra have introduced English from the first grade even in government / municipal schools.
Our professional colleges like Engineering, Medical and other higher technical education colleges have English as medium of instruction. In spite of that, often the students are not able to express themselves in English confidently.
The principle of a leading college of Architecture told me recently  "Our students are excellent so far as the subject of architecture is concerned. They have great imagination. They can create excellent architectural designs. But the only problem is that they are not able to express themselves in English."
In architecture, engineering, medicine or any other discipline of higher education most books available are only in the English language. Besides, the technical terms used in these subjects are also in English.  Therefore the knowledge and the ability to express in English becomes necessary for all students of higher education.

Furthermore, with the coming of more and more FMCG Companies in India, the use of this language is increasing by the day. This has added to the difficulties of the employees, particularly in executive cadre. Those who cannot express themselves in English fluently and clearly are at a great disadvantage.  They are good in domain knowledge and they are adept in performing their duties, yet the inadequacy of English hurts them hard.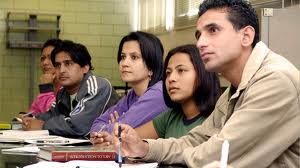 So what is the solution? Should most of the work be done in Hindi which is our Rashtra Bhasha? Should all higher education books be translated into Hindi? Or should English training be imparted to one and all as our National Mission. Commercial organizations in this case can organize English speaking training as a part of their efficiency promotional effort.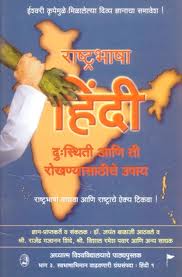 I leave you with a question. What should we do with our Rashtra Bhasha?
I thank you all who participated in our earlier discussion. Until the next posting…
Please follow and like us: