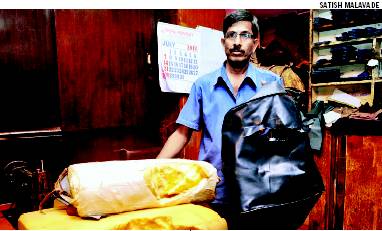 This morning I came across a queer report in the newspaper. The headline read "Wrath of the audience". The report detailed how audiences have been tearing the theater seats to vent their anger if the film turns out to be shoddy and boring. Strangely, the report also said that children's geometrical instruments are used by some people to make the task, of causing damage, easier.
Some of the movies responsible for irking such peculiar responses from the audience ,named in the report, are Himmatwala, Yamala Pagala Deewana 2, The attacks of 26/11, Zila Ghaziabad, Ishq in Paris, Aurugzeb, Aatma, Rangrez ,Jayantilal ki love story and I, me aur main. So many films, in a span of 4/5 months have fared so badly. Then why do they make such movies?
While there is certainly no justification for the audience to misbehave in the fashion described, there is good reason for the producers of the movies to contemplate and think.
The issue of unruly social behavior also concerns the relevant ministry of the government. I would go further and say that our education system is also flawed and needs review and requires correction. In the 21st century this kind of public behavior is almost barbaric.