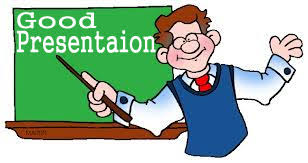 We all have to make presentations these days. Presentations, when we have to speak in Public. Undoubtedly, it is difficult and often avoided slyly. There could be various reasons, but the foremost among them is 'Stage Fright'. Primarily stage fright occurs because of inadequate preparation and/or because of faulty preparation.
Let me give 4 important tips which will help you to prepare a good presentation.
1. Be clear about Objective:
The first tip is that you must be clear about your objective. Why you have been asked to speak on the subject and why you have accepted the invitation? Both must be understood and realized.
The best thing is to write it down. What is the expectation of your audience is something of cardinal importance. So, contemplate on it and note down the main points. It may require you to define the group, the profile, age group, gender mix, no of people, likesand dislikes or whatever other information you can gather.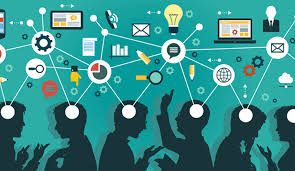 2. Understand your audience:
Understanding an audience is at the core of any speaker's reputation. It's what drives effective marketing strategies, gets you more assignments and reconition.
But "understanding" isn't a destination. It's a journey. It's a process of constant review, refinement and readjustment. Without regularly revisiting its target audience, the performance of a brand will decline at worst or stagnate at best. To ensure you have the tools and knowledge you need to understand your audience and grow your brand, we've constructed this guide to researching your audience, dividing it into segments and ultimately building accurate, useful buyer personas to drive your strategies.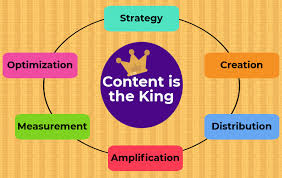 3. Content is the King:
The next and critical step is the content. Even when you know the subject very well, you have to modify it every time you speak regarding the same subject. Redesign it, keeping in view your new audience and their objectives. Content is the king.
If you don't have anything significant to say, anything which will improve then knowledge or something they can use in their daily life; then keep your mouth shut. In short, there must be good amount of takeaway from your speech for your audience.
One thing that has been helping speakers lately is to batch these types of activities. Have a content creation day or research day. Today, we have so many possibilities to find out stories behind any significant subject. Websites like, Wikipedia, Wiki how, Quora constitute great resource for seekers of serious research.
4. Express Effectively:
The third but most important part of your speech is your ability to express yourself effectively. Never think of impressing anyone. But you just have to express yourself. You should be able to communicate exactly what you have in mind. You are already clear about your objective and the objective of your audience. You have already gathered information which will interest them. You already know what you are going to give them as takeaways. But if you lose out in holding their attention, if your audience is not hooked by you on the subject, all knowledge might get wasted.
There' s lots to consider when expressing yourself. Get the overview of effective expression and learn the Most Important Rule for Effective Communicating.
If you want to be a great leader you will have to get good at expressing yourself effectively to engage others and influence them.  
Thanks for reading.
Please follow and like us: