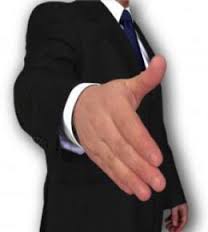 There are 6 critical aspects of personality which every individual needs to analyze and review. One may be extremely efficient in the work, highly qualified, good at application of mind and yet he/she may miss out on some crucial issues that concern life.
Communication Skills: These skills are very important and often undermined and ignored. Speech and written communication are the vehicles of our expression. If we have great thoughts but we cannot express these effectively, the process affects our self confidence. Likewise in the negotiations even though we may be right, have all necessary information, great arguments, yet if our verbal communication skills are in any way lacking; we miss out on opportunities.
Interpersonal Skills: Interpersonal skills refer to our ability to connect with other people. It refers to our competence to influence people around us at the work place or at home for the desired results. Intentions are indeed important. But if our communication does not reflect and establish our intention, the goodness is wasted. Associated with it is your reliability. And also, how you conduct yourself and your behavior.
Leadership Skills: Even if you don't have a single follower, you still are a leader. You lead yourself. That is extremely important. Like a good leader if you analyze your strengths and weaknesses, if you make best use of time, if you are self aware, and if you take care of mental or physical health, nothing will stop you from leading yourself and others very efficiently. In the present competitive environment the leadership skills have assumed even greater importance.
Assertiveness: Assertiveness is not aggression though it is often confused with aggression. It represents your talent to be able to say 'no' when you want to say 'no'. Often times it seems that because of various considerations and because of fear that we may offend others, even when we don't want to say 'yes' we do so. It puts us to lot of difficulties. At other times we have to face problems with members of our family and friends. How to say 'no' without offending the other person is nothing short of an art. It is to be developed. It is to be continuously mastered. This art requires cordiality in your tone, coordination between the mind and the speech and active listening. The proficiency in language is also very important to create proper impression.
Body language, Grooming and Image management: Body language may be considered as a part of your communication skills but it is also a part of your physical personality. Positive body language means that you stand comfortably on your feet. Straight but never stooping even a little or bringing out your chest. Wearing a slight smile on your face with a relaxed look of peace, would add to the physical personality. Grooming is also important. What to wear when to wear indeed makes a difference. Of late quite a bit of emphasis is also put on image management. What is image management? It is the impression which you create on people when you meet them first time. It is said that the 15 seconds make a lasting impact. It may be debatable. However image management has become an important aspect of one's personality.
Time Management: Last but not the least; you need to be a very efficient manager of your time. This great resource is equally distributed to all of us. Our productivity and growth depends among other things on its use. In order to check where we lose time or do not manage effectively, we must make a 'Time Log' for 2 to 3 days. 'Time Log' is a list of details of your activities routine, small or big on daily basis. You can identify then where you can save time or be more efficient. Besides, we need to focus on what we do. Prioritizing is also important. Above all, discipline must be maintained which means you do things which need to be done at a particular time even if you don't like it.
I do not claim that the above that 6 aspects comprise the total personality. However these are the main areas which should be reviewed periodically. Life is extremely interesting when we are self aware, when we know 'what we are', when we realize our objectives and keep on working to achieve these bit by bit.
Thanks for reading
Please follow and like us: