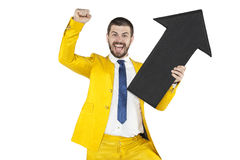 In general dictionary, there is no proper definition for happiness. One has to find out his own definition which works for himself. In simple words, it is a constant and continuous feeling of joy and contentment. It should not be momentary just like pleasure.
Whatever a person does, he ultimately does to find happiness. It is not a destination, but can be found in the journey of life. It is ones choice to be happy. Whether one has everything or not, it is completely his choice to make himself happy with what he has. It is not a possession to be prised, but the quality of thoughts and state of mind. It is a sort of action. When one is wise, he makes others happy.
Some of the authors and world leaders say that today, the biggest problem in the world is that, we are more interested in making others believe that we are happy than actually trying to be happy by ourselves.
It is just a belief that money and success can buy happiness. But alone they are useless. Your decision to be happy plays the top role. Money, success, your decision, etc. are just few of the constituents of happiness, which are to be placed on their proper positions.
Happiness can't be bought, but just created, felt, expressed or experienced. If it could have been bought, all would have paid a price for it. The best method to create happiness is to do the things which you love. It contributes a lot. And if that is not possible, then love the things which you do. Choose to be happy in the work you do and it is only possible when you start liking them.
STEPS TO BECOME HAPPY:
Think less
Feel more
Act more
Frown less
Smile more
Laugh more
Talk less
Listen more
Understand better
Judge less
Expect more
Watch less
Do more
Complain less
Appreciate more
Be grateful
Gratitude is extremely important if one wants to be happy. Likewise, the person should not be over emotional but have faith. He should not give up but keep trying. He should not complicate but make things simple. Sometimes, he need not be serious but laugh at the problems. He should be as youthful as a kid. That will make him happy.
One's happiness should depend on himself and not on other people or things which he may lose. One can never lose himself. Those who desire love, try to find a soul mate. But those who desire happiness, finds themselves, and then their soul mate finds them.
Happiness is never experienced with the amount of problems but the ability to face it. If someone can't write happiness in others life, then atleast he should try to erase his problems.
BENIFITS OF BEING HAPPY:
It boots motivation. It keeps one inspired and he is always enthusiastic. He loves creativity, have lot of energy, good health and create good vigilance. All this is possible only if he is happy.
It improves productivity in one's life.
It reduces cardio vascular diseases.
It is said that happy people have a longer life and are tend to attract more people. So they make good friends.
Thanks for reading
Please follow and like us: