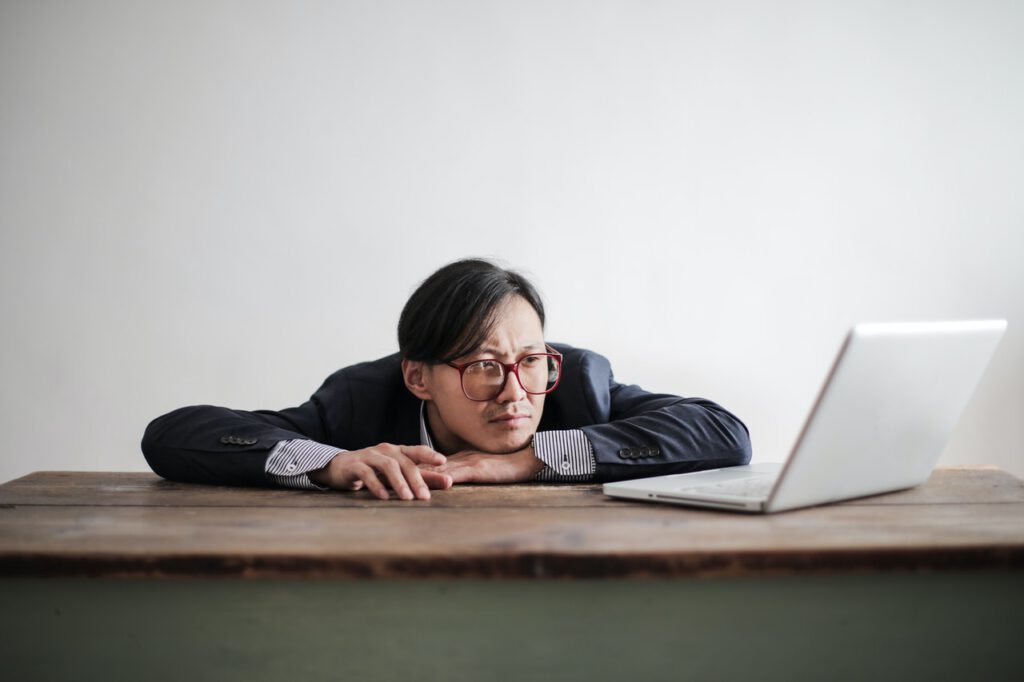 These days many people would like to work in the tech industry. According to CNBC, most of them would like to do it because of the salaries.
In the future of work, most professions will be oriented to the tech industry. So, most people who currently don't have a career in this sector are concerned about the future. They believe in the end we'll all be replaced by robots.
Regardless of the reason you may have, learning a new skill will definitely open new doors for your career. Yet, if you have spent years working on a certain career it may be challenging for you to switch to the tech industry.
If this is your situation, we have a couple of tips to help you switch careers if you're not a born techie.
Find a related skill to your current career
Before you jump right into an unknown career, it would be good if you could find a related profession to your current career. This way, rather than starting from scratch in a completely new career, you'll already have some background. If you feel familiar with the new skill you're trying to learn, the transition from one career to another will not be that challenging.
There are many tech equivalents you can find in your current career. If you're working in the retail industry, you can work as a project manager or product manager. Another example of this is when artists migrate from traditional art to graphic design.
If you're in the financial industry there's also a perfect tech equivalent for you. Data science is a discipline that's very related to statistics and numbers, so you'd be very familiar with that profession.
Up-skilling
If you are happy with your current career but you wouldn't like to stay behind the tech trends, you could also try out something called up-skilling. Up-skilling consists of learning new skills that add value to your current profession without leaving your job. 
In fact, up-skilling is a vital part of workforce training. This is an excellent way to break into tech and if you don't want to spend too many years on a Bachelor's Degree in Computer Science, you can always try to take a short-term course to level up your skills.
Get certification
Once you've decided which career path you'd like to take, it's time to get certified. There are many ways to break into tech.
According to a recent survey, most developers learn new skills through self-learning, so if you don't feel like taking formal education, you can always try that. However, if you'd actually want to get certified, you have two options: taking a bachelor's degree or taking a coding bootcamp.
When you already have a built-up career in a certain industry, it's very challenging to start all over in a different profession. So, it would be hard to study a five-year college degree. That's why coding bootcamps have become a popular option. You can learn a new skill in a matter of 12 months with an up-to-date education.
Build your own project
After getting certified, you need to start getting some experience. It might not be that easy to find a job at first because you have zero experience in the field.
However, there's a great way to start getting experience. You can create your own project based on your knowledge. This way, even though you don't have the experience, you'll have something to show to your possible clients.
Increase your online presence
When you land into the tech industry, the only way to get visibility is by having an online presence. Therefore, if you don't have a LinkedIn account or a website, you might not be able to impress recruiters. So try to create some visibility by optimizing your profiles and even developing your own website.
This is especially important if you're building a career in digital marketing or web development. The way you manage your site and your social media will be a reflection of your skills. So, if you'd like to impress recruiters, this would be a good way to do it.
And even if you're not a web developer yourself or a digital marketer, you still need to build an online presence. Regardless of your career, getting visibility online is surely a plus to your CV.
Internship
Many people who have a career background usually don't feel comfortable when having to start all over, so an internship is not an option for them. However, volunteering for an internship could be one of the best things you'll do for your career.
You'll meet a lot of interesting people in the industry who could help you succeed in your profession. Look at it as if doing networking and get paid for doing so, while you also put in practice.
Start Gig Working
Gig working is very popular these days. It consists of doing short-term projects for certain clients. You won't be part of the company, but you'll be doing short projects for them. Although this is not a stable work dynamic, it is a good way to gain experience.
Conclusion
Starting a career from scratch isn't easy, especially if you already have a career background. But it has become almost imperative to reskill ourselves with technology.
So, if you want to break into the tech industry even if you're not a techie, you should start by finding a profession that makes you feel comfortable. It's also important to get certified and start getting experience by creating your own projects.
Thanks for Reading.
Guest Blog by : Artur Myster [ https://Careerkarma.co ]
Please follow and like us: