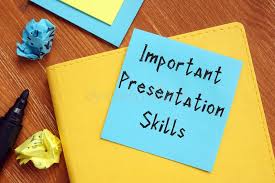 Soft skills refer to the personality traits, interpersonal skills, and behavior you use to interact with other people. These abilities are crucial if you want to become an efficient presenter — someone who can be trusted to make any event lively, productive, and remarkable.
Luckily, these valuable assets can be learned and developed.
Encouraging everyone to participate, communicating effectively, and working collaboratively to make the gathering successful are examples of soft skills essential to events. By knowing what soft skills are and how to develop these, you can become a professional presenter who is sought after by both new and established organizations worldwide.
Here is a list of soft skills you must possess to become an efficient MC or presenter.
1. Emotional intelligence
Emotional intelligence refers to your ability to control and understand your emotions while identifying and empathizing with the emotions of other people. This is crucial when remaining calm is significant, and if you need to understand the opinion of both the audience and the speakers.
You must have a sense of ease – and this must be expressed in your face, words, and body language and gestures. Be comfortable in your own skin, and allow pauses instead of rushing. You must develop a sense of calm commitment that will draw the crowd in without shattering.
To show a sense of calm and ease, you should have a sparkle in your eyes, significant pauses when speaking, and a gesture that emphasizes your point.
2. Creativity
Being creative refers to thinking outside the box and finding innovative solutions to solve any problem that can arise before, during, and after events.
For instance, you should keep an open mind whenever you are confronted with bizarre ideas instead of ignoring or shutting them down. It is also helpful to use creative techniques like provocations, mind maps, and role-playing.
3. Critical thinking
Critical thinking is knowing how to analyze information and give reasons effectively. When hosting events, this will involve the process of taking problems or information and understanding them to develop solutions or extract value.
To become an excellent critical thinker, you need to know more than what the audience does. The participants must perceive you as someone who can translate the details into their level of understanding. This can only materialize if you are familiar with the subject matter, so you need to prepare and practice your presentations.
Start with a concise and compelling message. Tell a story instead of presenting just a list of bullet points. Every part of your presentation must move the message forward. The ending should then wrap the whole thing up in an organized way and go back to the message mentioned initially.
4. Communication
You need to speak to the audience politely and clearly, and at the same time, listen to what they have to say. Effective communication involves verbal and written skills that are tied to active listening.
The best way to develop your communication skills is to build your confidence by turning your nervousness into power. Fine-tune your delivery skills and work on your mental focus. If you are in command of your thoughts, you can speak fluently and confidently, and fillers or hesitations can be avoided in your speech.
Moreover, know how to connect with the audience. You can do this by thinking about them and relating your content to them. You can also move closer to them, make eye contact, and engage them in the discussion. Most importantly, don't waste their time with irrelevant presentations.
5. Flexibility
Being flexible means embracing challenges and changes with a resourceful, positive attitude. Unexpected problems can arise during presentations, but this should not discourage you from doing what you do best. Instead, quickly find a solution and make it look like it is a part of the event whenever possible.
The world is constantly changing, so you must be resilient in response to these deviations and view them as opportunities instead of hindrances. Be persistent and resourceful to overcome any challenge that may arise during the event.
6. Teamwork
Teamwork or collaboration refers to your ability to work effectively with everyone involved in the presentation or event. It requires and encompasses other soft skills, including flexibility, communication, and emotional intelligence.
For events that include several speakers, working collaboratively with them as the event MC is crucial in ensuring that everything will run smoothly. You must know the structure of the program and inform the speakers of their order. Give emphasis about how long they must be on stage so as not to disrupt the timetable. Inform them about any signal indicating that they only have a few minutes left to wrap up their speech.
The ability to think critically, resolve issues, and interact effectively is vital to navigating through events and presentations successfully. Luckily, you can develop these soft skills through experience and leadership and management training, and you can nurture them with proper focus, structure, and repetition.
AUTHOR BIO
Hisham Wyne is an internationally recognised MC, broadcaster, presenter and moderator who helps the world's best-known brands create memorable occasions. He regularly hosts conferences, panel sessions, gala dinners and award ceremonies for some of the world's best brands. With 150+ events under his belt, Hisham is the professional speaker that brands and agencies turn to when wanting to interview, engage and entertain government VVIPs and Hollywood celebrities.
Please follow and like us: