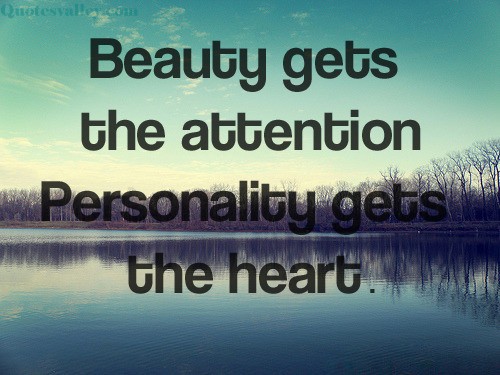 Yes! Indeed, once you start working or even before that the race begins and you keep wondering "What made me lose and the other one win, the same race?" You question yourself amidst the darkest deep nights but get no answer. And finally you create one. You blame your destiny. This is the only way to find comfort.
One often becomes uncomfortable when one thinks about the failures one had. No one likes to own the responsibility especially of the failed endeavor. One tends to forget these unhappy monologues; thanks to the mundane activities of life.
But these monologues if dug deeper, have the power to take us closer to the real answers we seek. This book is aimed at giving you an insight into your life, its challenges and the answers you desperately want to find out. If the principles propounded are followed in true spirit, life will be no longer an irritating jigsaw puzzle but an enjoyable and successful journey.
Though comparison is odious, yet at a certain stage of life, one tends to compare oneself with others. It is indeed a natural tendency to measure one's success, joy or happiness. And then the person confronts a battery of questions like: "Why am I not rich like him? Though we studied together and were best friends? Once close buddies, why am I shy of even reaching out to him? How come he/she has achieved what I could just not think of? What makes her so very desirable?
In short, one tends to become jealous of others' success. Jealousy, certainly, is best avoided but if dealt properly could give us the desired drive that will take us to our desired destination, our sought after goals. Success, prosperity, peace of mind and happiness just follow.
This book will help you understand yourself, leverage all natural human emotions through simple step-by-step forward movement. Simplicity of understanding and ease to follow practices and procedures are the principal features of this book.
The book will work as a reference manual describing how to handle difficult situations. It could work as a catalyst to bring out of the shell and make your existence as lively and as colorful as that of a butterfly.
Further, the book addresses the other personality issues that keep you away from achieving the success you always dreamt. It shows the path towards improvement and elevates your self-confidence to an untapped level. The book throws light on most of the important skill set and behavioral traits which successful people possess as listed below:
1) Positive Attitude: "A negative attitude is like a flat tyre! If you don't change it, you will never reach anywhere!" Attitude defines the major part of your personality. It makes you who you are. It is the way you respond to what you face in life. Thus, a positive person seeks opportunities in the challenges they encounter whereas a negative person finds faults with the situations or the people.
This book will help you identify your attitude and help you learn the ways to correct the flaws adopting certain simple procedures to be followed consistently.
2) Effective Communication: Today's world is a shrunken world. Globalization has brought us closer. Good Communications has become more important than ever before. Both, verbal and written communication skills are critical to understand others and to express yourself effectively. This book is your guide to develop these skills. Simple exercises easy to follow offer you powerful technique to improve on these. There is no limit to improvement.
3) Interpersonal skills: We continuously interact with the family, colleagues, friends and society. We have to work with those around and maintain harmonious relations. Good interpersonal skills are, therefore, crucial to our success and happiness. Through this book we take you through the various methods which would help you imbibe the necessary interpersonal skills.
4) Continuous Improvement: Stagnation doesn't breed success! Today's fast changing world demands dynamic people who keep abreast of latest information and the changing advanced technology. Successful people have a quest to explore more, learn more and thereby, pursue excellence. But one can't be directionless in exploration.
This book provides you a direction. It can act as a personal guide so that you know what are you heading towards.
5) Willpower: Willpower is the strongest virtue which successful people possess and which helps them achieve distinguished success. It is the ability to perform consistently under the testing times and the ability to withstand the difficulties. Willpower, alone, often defines one's success. This book sheds light on the way to focus your physical, mental and intellectual energies and to build strong willpower. Success, then, is just a few steps away with strong willpower.
6) Habits: Power of good habits are vitals to success. The book intends to inculcate all the basic formal good habits like humility, understanding, empathy for others. It will also help you develop a sense of humor which is a rare trait these days. This book will enable you to be the best of yourself.
7) Time management:- Time and Tide wait for none. This might sound a cliche but it is the hardcore truth. One needs to effectively manage this very resource which is equally distributed to everyone on this planet. This book will hold your hands and guide you to use time in the best possible manner.
How does one use this book?
Well, before using this book one needs to have undergone a self analysis. An analysis helps in the long way to identify one's strengths and weaknesses. One needs to retrospect about the successful times and identify what contributed to those magnanimous events. Was it your sheer talent, initiative or a group effort? Once you get answers to this question, ask yourself again whether you still use those elements in your endeavors? If you encounter a negative answer, ask yourself again "Why not?"After all history repeats itself.
It is equally important to ponder over the failures of life as it is to dwell over success. Failures are the major lessons to be learnt in life. Ask yourself, –
"When did I fail and Why?"
"Is it because of my shortcomings?"
If the answer is yes, note down the shortcomings and counter them with the methods in this book.
This book can be used as a reference material for developing a desirable and successful personality once you have done with the self questionnaire presented above. Happy personality development ahead!
Please follow and like us: