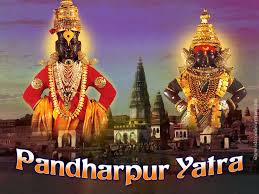 Today is Shayani Ekadashi also known as Ashadhi Ekadashi
It is believed that Vishnu falls asleep in Ksheersagar – cosmic ocean of milk – on Shesha nāga, the cosmic serpent. Thus the day is also called Dev-Shayani Ekadashi (lit. "god-sleeping eleventh") or Hari-shayani Ekadashi (lit. "Vishnu-sleeping eleventh") or Shayana Ekadashi. Vishnu finally awakens from his slumber four months later on Prabodhini Ekadashi – eleventh day of bright fortnight in the Hindu month Kartik (October–November). This period is known as Chaturmas (lit. "four months") and coincides with the rainy season. Thus, Shayani Ekadashi is the beginning of Chaturmas. Devotees start observing the Chaturmas vrata (vow) to please Vishnu on this day.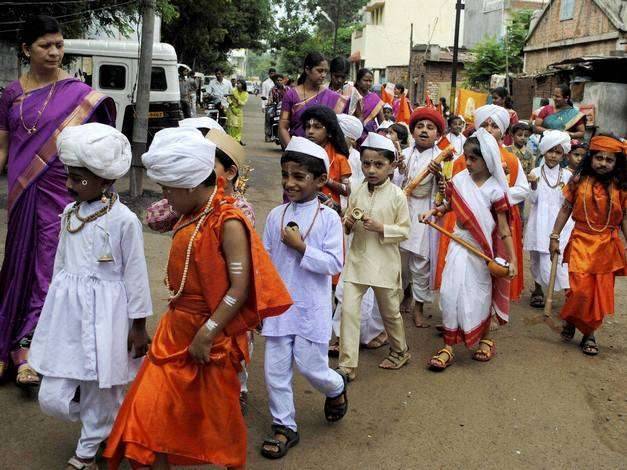 A fast is observed on Shayani Ekadashi. The fast demands abstainance from all grains, beans, cereals, certain vegetables like onions and certain spices.
This day, a huge yatra or religious procession of pilgrims known as Pandharpur Ashadi Ekadasi Waari Yatra culminates at Pandharpur, in Solapur district in south Maharashtra, situated on the banks of the Bhima River. Pandharpur is main center of worship of the deity Vithoba, a local form of Vishnu. Lacs of pilgrims come to Pandharpur on this day from different parts of Maharashtra. Some of them carry Palkhis (palanquins) with the images of the saints of Maharashtra. These pilgrims known as Warkaris, sing Abhangas (chanting hymns) of Saint Tukaram and Saint Dnyaneshwar, dedicated to Lord Vithoba.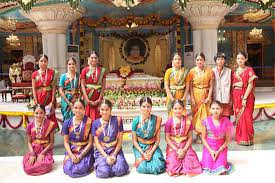 This is yet one more display of our rich and varied cultural heritage!
Please follow and like us: