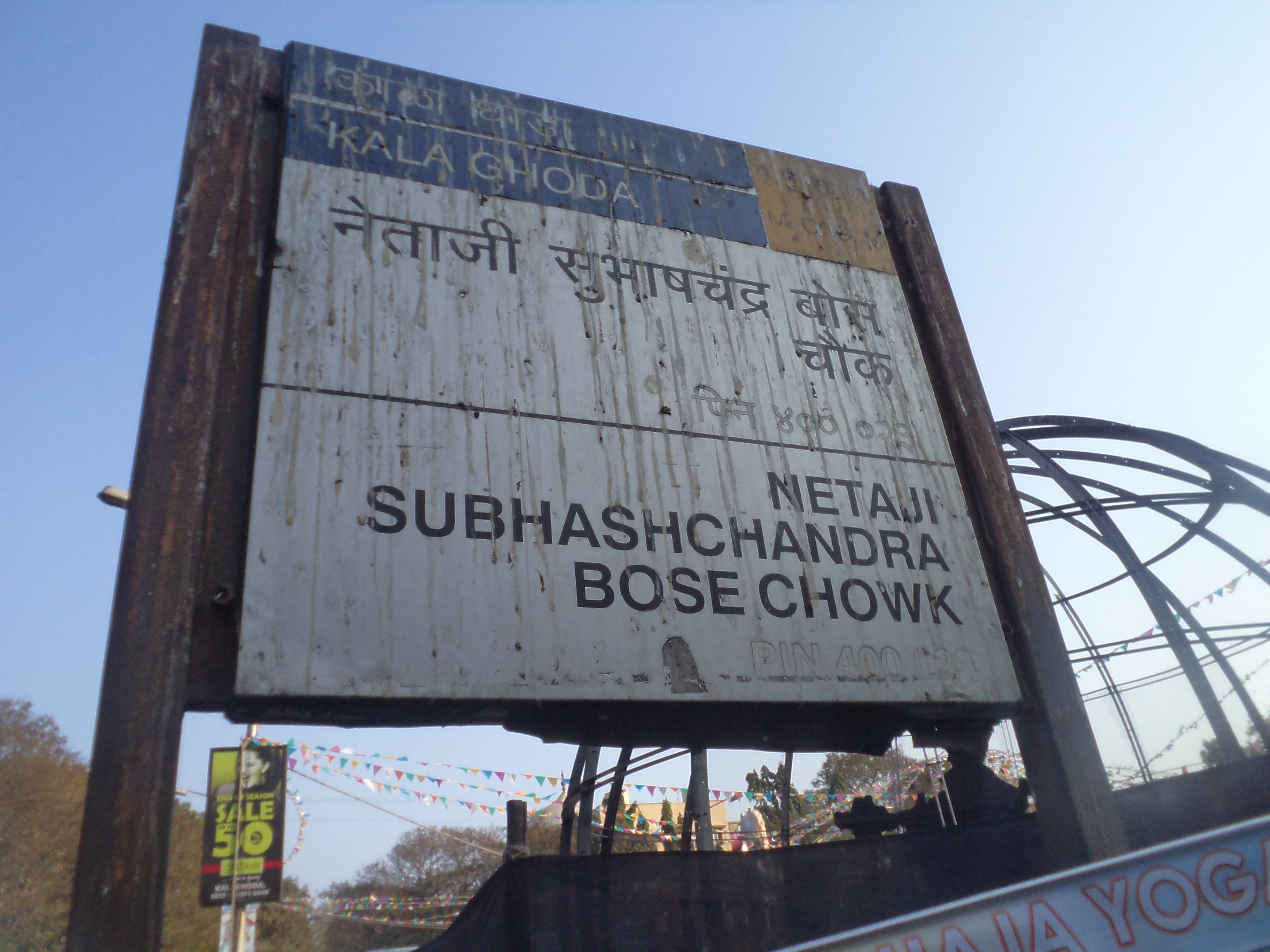 Today I visited Kala Ghoda Festival. A good colourful Mela. Many artists have displayed their creations. Good crowd. Lots of Food Stalls. And the same NGOs displaying their usual stuff year after year were present this year too. Mehdi stalls, Ceremics, Artificial Jewellery, and gift items were there.
What I found noteworthy is that some effort was made to focus the attention on the current issue – the issue of crime against women, female feticide, were exhibited and condemned with rather unimaginative art works.
Nothing great but worth a visit. Since I had gone there in the afternoon, there was less noise and lesser people. There was no loud music and no theatrical performances which are consipuicious in this festival. However, a few village men and women dressed up as Sadhus and Soothsayers were moving around in the crowd. To me it appeared they were trying to attract attention.
I sat on the step close to Jahangir Art Gallery. A thought came to my mind. Why is it called the Kala Ghoda Festival? Someone had told me that once upon a time, there used to be statue of a Black Horse with a rider. But that was quite some time ago. It did not appear to me a good reason to call this festival remembering the insignificant 'Kala Ghoda' and its rider. I looked around and found that the place is called Netaji Subhash Chandra Bose Chowk. I did not find any reason why it was not called Netaji Subhash festival. It would have been a very significant move. A great tribute to a great courageous leader our country has ever produced.
I got up and started moving around, until I saw the Municipal signboard call the place Netaji Subhash Chandra Bose Chowk. It saddened me to find that where such celebrations were going on, the board carrying the name of such a historical figure was in a very dusty and shabby condition. I took the photograph which is reproduced above.