Mother's Day
Mother's Day was initiated in Philadelphia (USA) by Ms. Anna Jarvis is 1907. It is a great gesture to honour our Mothers. Many countries today celebrate Mother's Day in their own ways. We must appreciate Ms. Anna Jarvis for her noble initiative.
In India, when we celebrate Mother's day indeed we must pay respect to our Mothers and celebrate the occasion in whichever way we want. But more importantly, we must also remember and pay homage to the great mothers our country had been blessed with. I would like to mention three names from the many that can be chosen from the pages of history.  These are:
Jijabai – mother of Chatrapati Shivaji Maharaj
Maharani Lakshmibai – Jhansi ki Rani, and
Vidyavati – mother of Shaheed Bhagat Singh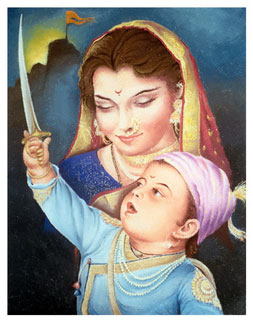 Jijabai – also known as Rajmata Jijabai the great queen mother who instilled all the qualities in Chatrapati Shivaji. His exceptional courage, bravery and application of mind in direly fearful circumstances were all gifted to him by his mother. It is said that Jijabai had fervently prayed to Goddess Bhavani to bless her with a son that would liberate the divided and disheartened hindus from the tyrant rulers of the time who severely tortured and persecuted them. Shivaji's mother instilled in him the patriotic values and the burning desire to liberate the people from tyranny. History is witness to all his brave encounters with the Mughals and the Deccan Sultans. His war strategies and the lightning fast tactics would amaze the best generals of his time. His agility, alertness and fast decision making power remains a lesson for all leaders of all times. This day let us pay our respects to his mother Rajmata Jijabai who was the force behind him.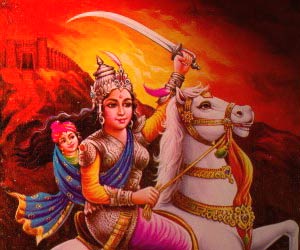 Maharani Lakshmibai – At a very young age she married the Maharaja of Gaekwad and bore him a son. However the baby did not survive for long. The Maharaja then adopted a young boy as Prince and future heir to the throne. However the Maharaja did not survive after this adoption. Lakshmibai had to fight all odds to get her adopted son due and legitimate recognition by the British. The stories of her bravery are etched in the annals of india's glorious history. Till the very end she fought for the honour of her state and for the rights of her only son – the heir to the throne of Jhansi.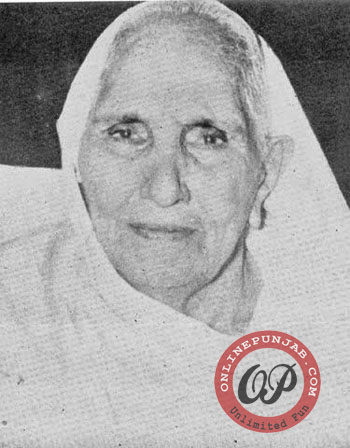 Vidyavati – who can match the sacrifice of the great mother who decided not to go to bring the dead body of his young son because she did not want anyone to witness the tears in her eyes. The stories of her motivation towards her son comprise a great honour for our country. Let us remember the tremendous mother of Shahid Bhagat Singh.
I am urging my readers to share these views with friends.