Sometime ago, we had a very useful discussion regarding managing CHANGE in life. The subject was how to inculcate good habits and how to ward off, the bad ones. Each participant was advised to identify 10 good habits of their friends, colleagues or of family members which each wanted to imbibe in their own personality.
At the same time they were also asked to identify 5 bad habits of their own which each wanted to give up. Besides, what efforts have been made so far to give up the bad habits were also to be explained? Since it was a Speech Training Session, the participants were supposed to detail clearly each point with examples.  These examples could be chosen from their own lives or those of others known to them. A heartwarming open and interesting discussion led to a number of conclusions.
First of all it's necessary to understand how habits work. A habit is a kind of repetitive behavior for which you don't think. You don't have to apply your mind to check up anything before you take action. Let's examine with some examples. If you wake up at a particular time, you don't need any alarm to remind you. Taking bath and getting ready is also done as a matter of habit. If you were to check the time you take for getting ready everyday it will be more or less the same.  Taking your breakfast fast is also a habit which need consistent efforts to bring about the desired change.

Does it mean that we cannot change our habit/habits which we want to change? No, it doesn't. We certainly can with required will and efforts. However some habits can be changed by one's own efforts, whereas some others require professional help. But in both the situations one needs to adopt a systematic approach. First of all we must state clearly what new habit we want to adopt. It's always better to write in your journal in clear terms. For example, if you have wanted to go for a morning walk but habitually you get up late, you can change this habit. After writing in your journal about your decision to start doing for a morning walk regularly you must fix up the date for starting. The first few days you may have to use the alarm which will wake you up at a particular time. It's necessary not to laze around after the alarm. Just get ready and go for a walk. It is said that it is normally take 21 days to form a habit.
Now I give another example. If you suffer from stage fright and you cannot speak to a group by standing up, you need a professional help. You also require a firm determination that you will overcome the stage fright because it is impeding your progress. Further, you must carefully select the professional. It is like going to the right doctor for getting the ailment eliminated. With appropriate efforts and continuous practice one can definitely overcome the bane of stage fright. In today's environment, it is necessary. In colleges you have to give presentations, and wherever you work, once you are in a senior position, you need to give presentations to your bosses.

Even if you are an entrepreneur and doing your own business, you need to motivate your staff and for this also you need great confidence. Besides, you must not have any fear of facing the people from the stage.
 Five Ways to Break 10 Bad Habits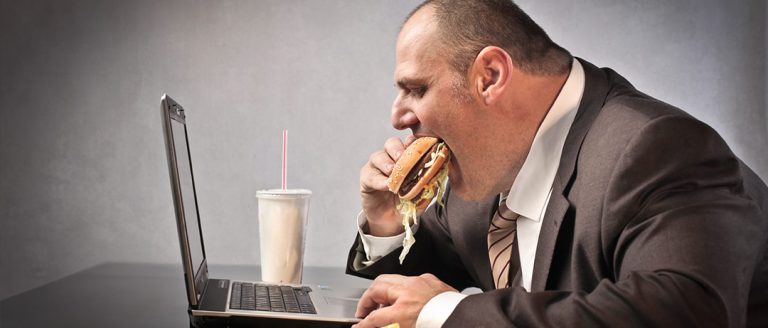 Nearly everyone has a bad habit that they should break. Some people have less than others and some people's bad habits are more grating than those of others. Bad habits like excessive drinking, smoking, biting the fingernails, etc., starts slowly and gradually. They jeopardise your health — both physically and mentally thereby wasting your time and energy.
Bad habits are hard to give up, they are like a comfortable bed, easy to get into, but hard to get out off. However, you can achieve anything with the right amount of willpower and a realistic plan of action. With persistence and right mind-sets, it's possible to break your bad habits.

Here are some ideas for breaking your bad habits

1. Change one thing at a time
It is most important that you don't try to break all your bad habits, at once. You're not a superhuman and trying to quit all your bad habits at the same time is probably going to be hard to achieve. Instead, prioritise and choose the habit that you need to change most urgently and then focus on that accordingly.
2. Prepare for weak moments
A positive mindset is significant but if you're not prepared for those weak moments this can be a biggest mistake. Try to remove temptations as that can help you prepare for those weak moments. For instance, clear the cupboards of junk food, keep some distance from friends who encourage you to smoke/ drink and avoid stressful situations.
3. Set regular reminders
Bad habits are often so deeply ingrained in us that sometimes they can catch us unexpectedly. To help prevent those accidental slip-ups, try setting yourself regular reminders to resist those bag habits.
4. Reward your success
The key to breaking bad habits is to make the process as rewarding and enjoyable, as possible. If you are facing difficulty focusing on the long-term benefits of breaking bad habits, then arrange small rewards for yourself as you go along to help keep you motivated.

5. Remind yourself why you're breaking those habits
In order to successfully break a bad habit, you have to be sure of your reason for breaking those habits. Find a solid reason for breaking your habit that really means something to you – such as improving your health, relationship or appearance – and keep your goal in sight. This will help you to carry on and stay strong in moments of weakness.
Power of Good Habits!!
As described above, habit is a routine of behavior that is repeated frequently, and tends to occur unconsciously. Bad habits intrude your life and prevent you from accomplishing your goals. Breaking any habit can be difficult. For instance, if a person smokes regularly, it becomes his habit and even if he wants to quit, it becomes difficult for him to give-up.
Psychologist and philosopher William James proclaimed that the entire life is nothing but a series of habits that we form repeatedly. The power of habit has been explained by various authors, world leaders and motivational speakers. One of the famous Authors, Stephen R. Covey, wrote a book titled "The 7 Habits of successful People" describing an approach to being effective in realizing your goals.
One can create excellence in big things, by developing good habits even in small matters. Keeping the desk clean, using mobile with discretion, removing the clutter from your mind, etc. All these can be practiced again and again easily. When you instill these habits into your life, you create the foundation for achieving your goals.
Here are 8 Habits of highly productive people that you may adopt to get the best out of you!!
1. Ruthlessly cut away the unimportant
That's right. Try to focus only on the important things, and cut away everything that's unimportant. There is no point doing something that is not needed for the desired results. So push yourself to quit wasting time, and bring yourself back to the production mode.
2. Allocate breaks strategically
Productivity declines over time without taking brakes. Take many small breaks during the day. The rule of thumb would be to take a 5 to 10 minutes break every 2 hours of work. Breaks are a highly effective way to boosting your productivity.
3. Remove productivity pitfalls
Things that limit your productivity must be thrown out. It can be the loud music you listen to when you work, your phone calls, alerts from your inbox, your slow computer, the internet, YouTube, Facebook, Twitter, etc. These things trap you and prevent you from getting things done.
4. Tap into your inspiration
No matter what field you're in, your inspiration is the key to your output. So, channel your inner muse. Keep on thinking and contemplating the things that motivates you. And definitely you will find that your focus increases thereby up surging your productivity.
5. Create barriers to entry
Don't make yourself too accessible. If you're too accessible, then you will face a lot of interruptions. Nowadays, people can connect with others very easily- with the touch of button (text, emails, calls, etc.). Therefore, guard your time to improve your productivity.
6. Optimise time pockets
Make the best of every minute. For instance, if you're working for 10 minutes, ensure that you achieve maximum outcomes in those 10 minutes and then you can take time off. You usually get time pockets while waiting for people, commuting, chess app, reading books, or planning.
7. Set timelines
Be clear on what you want to achieve, and then set your timelines for them. When you set timelines, you commit to yourself to complete the work on time, hence, paving the way for the reality to manifest.
8. Automate everything possible
Technology today has made automation possible for a lot of things we do. Hence, find a way to automate every task and let it be your habit. If you outsource, delegate. Delegation and automation wherever possible will enhance your productivity.
By no means, this is a complete list. But as you focus on improving productivity by adopting good habits you will be inspired to adopt more such habits which are particularly useful to you.
Thanks for reading.