A lot has been said in favour of teaching English from the first standard itself. Many states including Maharashtra have introduced English from the first grade even in government / municipal schools.
Our professional colleges like Engineering, Medical and other higher technical education colleges have English as medium of instruction. In spite of that, often the students are not able to express themselves in English confidently.
The principle of a leading college of Architecture told me recently "Our students are excellent so far as the subject of architecture is concerned. They have great imagination. They can create excellent architectural designs. But the only problem is that they are not able to express themselves in English."
In architecture, engineering, medicine or any other discipline of higher education most books available are only in the English language. Besides, the technical terms used in these subjects are also in English. Therefore the knowledge and the ability to express in English becomes necessary for all students of higher education.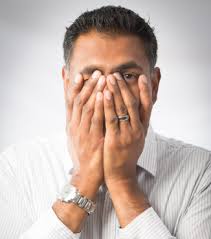 Furthermore, with the coming of more and more FMCG Companies in India, the use of this language is increasing by the day. This has added to the difficulties of the employees, particularly in executive cadre. Those who cannot express themselves in English fluently and clearly are at a great disadvantage. They are good in domain knowledge and they are adept in performing their duties, yet the inadequacy of English hurts them hard.
BENEFITS OF RETAINING ENGLISH AS OUR COMMON LANGUAGE
Keeps Your Brain Sharp
Learning any language keeps your brain active and challenged. In fact, Your brain changes electrical activity and size when learning a new language. No matter what age you start at, there are benefits for learning a new language. When you decide to learn English, you give yourself an extra rigorous workout due to its complicated nature.
Make More Money
The world may not have a global language, but English is the default option for countless forms of communication across the globe. That's why one of the benefits of learning English is that it significantly boosts your hiring potential.
One of the Best Languages to Learn For Travel
If you think English can only take you to places like the U.S., U.K., and Canada, we've got some great news: There are over 50 English-speaking countries around the world. And that doesn't count for all over the world. In many cities, particularly in Europe, English is almost an unofficial second language where expats and tourists make up a significant portion of the community.
Helps You Get Into Great Schools
Like job applications, one of the best benefits of learning English is the educational opportunities. If you desire access to some of the best schools like Harvard, Stanford, Oxford, Cambridge or MIT, then knowing English provides you an incredible edge. It's expected that around 2 billion people around the world will learn English over the next decade.
Enjoy Classic Literature and Films in Native Language
Over the past few centuries, many of the world's classic works of film and literature were created in English. While you can gain access to translated copies, something always tends to feel "off" about the final product. The same can be said for classic works translated into English. These sorts of botched translations make it difficult to appreciate some of the great works of English-speaking artists from Shakespeare to Stephen King. From Hitchcock to Scorsese, to truly feel a great work of film or literature it's best to experience it in its native language.
Immigration Benefits
If you don't Speak English, it could cause you to have a significant disadvantage. In the United States, to become a citizen,You must pass an English test. However, it isn't just getting into the country where English is beneficial.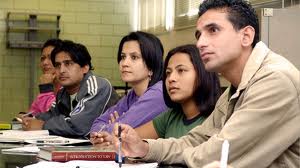 So what is the solution? Should most of the work be done in Hindi which is our Rashtra Bhasha? Should all higher education books be translated into Hindi? Or should English training be imparted to one and all as our National Mission. Commercial organizations in this case can organize English speaking training as a part of their efficiency promotional effort.


SUGGESTED SOLUTION
There should be 3 language formula for a vast country with so many language like ours. Mother tongue or the language of the state should be compulsory. Likewise, English should also be taught form grade One . The student should be asked to choose one more Language which could be any other Indian language ( From the list of Indian languages) Which could also be Hindi. It is likely that most people would choose Hindi there should be no imposition of Hindi . Rather it can be promoted as all languages of the country should be promotes