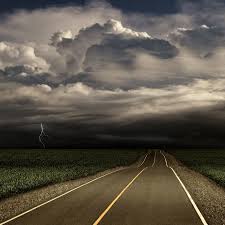 We all want to be happy. Yet, many people in most countries are not happy. A survey of happiness quotient revealed people in these countries are leading stressful life. It is a worthy exercise, therefore, to examine where hides the problem. Which are the gateways of gloom in our lives? I have identified 7 major common causes, which I like to share. Besides, there could be personal reasons but often these common causes pose a major hurdle to happiness. These, 7, are:
Inability to define the significance of life: It's necessary to understand one. We have to be self-aware. We must have some goals which we should try to achieve. Understanding one's duty is critical. Besides, it's good to have one's own dream. Unless there is a dream, there won't be any effort to achieve it. The life's significance lies in consistently reviewing these aspects. Once we do it, we find that life full of meaning and significance.
Poor Health: In the competitive world of today, maintaining good health is not easy. Often there is imbalance between work and family life. In turn, it leads to an unwarranted stress. You start worrying. Unhealthy metal stability leads to poor physical health. There could be many other causes like improper food, lack of exercise, eating too much, or too little, inadequate sleep etc. The importance of maintaining good health by making necessary corrections in our habits should not be undermined.
Negative Attitude: Clinging to the past failures or even happy moments lead to developing a negative attitude. At the same time worrying about the future, instead of planning and acting, contributes to further enhance this malady. Due to small difficulties or challenges, one starts feeling that he/she is not efficient, adding further to the negative attitude. Without doubt, negative attitude of anyone becomes the biggest gateway to gloom.
Inability to take risks: If you don't take even a calculated risk your success is hampered. As they say: no risk, no gains. This attitude also leads to cowardice. There is nothing to look forward to and life becomes mundane and dull. If you want to be happy, you have to be nimble and vibrant. Don't hesitate to take calculated risks. Complacency should have no place in life.
Comparison is Odious: Many a time one starts comparing one with others. Initially it may lead to envy. But later it becomes jealousy. Other negative emotions like suspicion and losing faith in God and Justice, reckoning oneself as a victim also creep in. Collectively, these become a cause of constant discontentment which in turn leads to unhappiness. It is necessary to keep these negative emotions out of one's bound.
Impatience: A man in a hurry (for that matter a woman) invariably feels that they are left behind. Impatience also leads to poor/bad decisions. The results become are annoying. Often times because of impatience we lose opportunities. Realization of the lost opportunity adds to the personal agony. Impatience is more of a habit which is difficult to change, but with consistent efforts, it can be changed. And it should be.
Low self-esteem: If you don't love yourself, nobody else will. It's necessary to consider one as a worthy person capable of putting in desired efforts and bringing about good results. Self-esteem is necessary to generate initiative. This can only bring in creativity. This can only enable you to produce innovation- innovative product or service etc.
As said earlier there could be many other reasons for one's unhappiness. I have detailed above as per my knowledge and experience. Life is a journey. The journey has to be enjoyed. If you feel that after reaching a destination you will be happy, you are following a mirage. It will never happen.
Thanks for reading.