I list below some questions which you need to ask yourself. Considering their importance in your success story, contemplate seriously and answer as honestly as you can. Please give marks from 1 to 4 in each question. In the end you have to add up your score. The scale of evaluation is given at the end.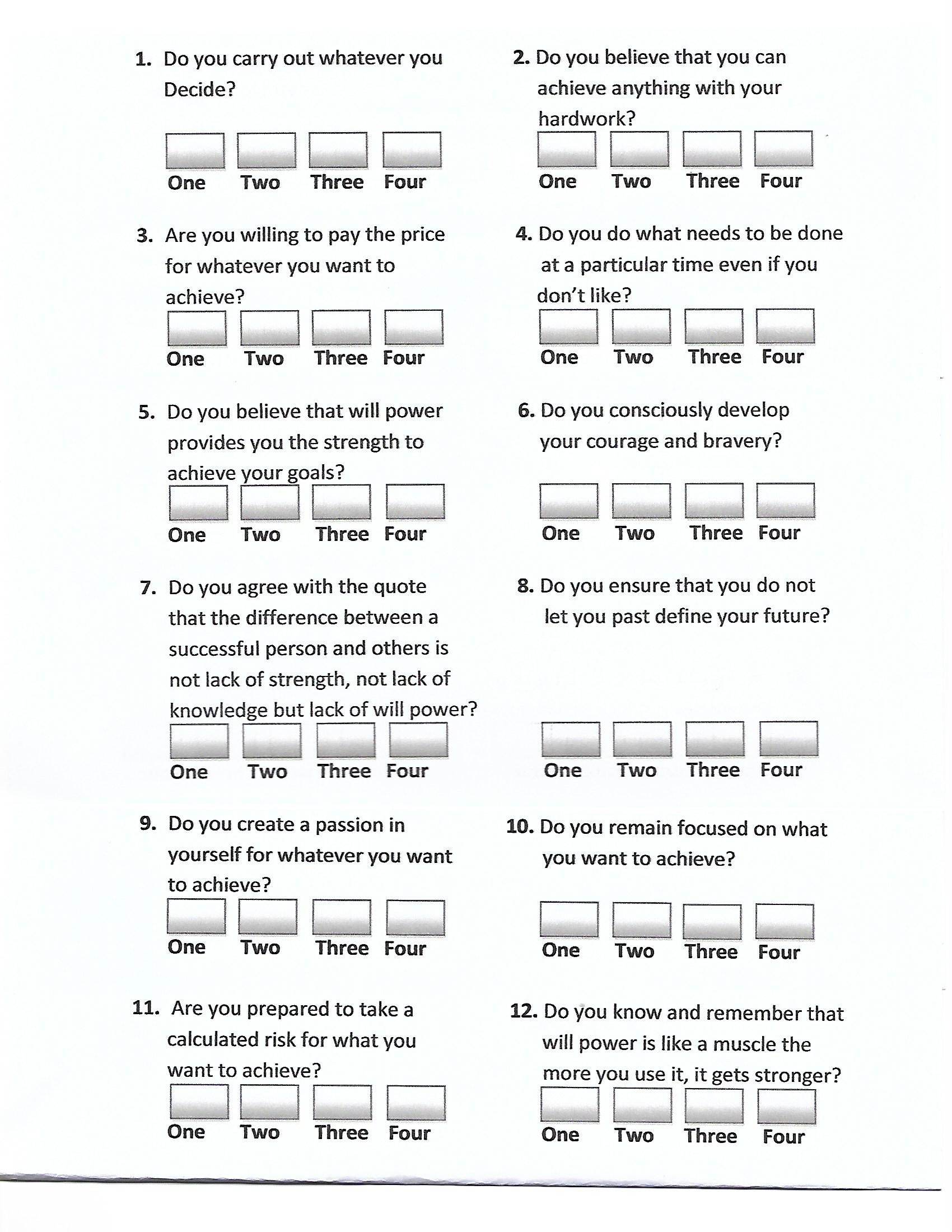 Analysis:
After completing the assessment, you need to add up your score and compare your performance with the analysis given below. We all know the significance of human life is continuous improvement in all areas. Pursuit of excellence should be your habit.
You will find adequate suggestions and techniques for improvement in your weak areas during the program, its activities and the course material. Make the best use of the opportunities.
Scores:
32 and 48: Great! Just remember pursuit of excellence is unending.
16 to 31: Please identify the areas to be improved and work on these.
15 & below. Please work seriously to remove the deficiencies.
Thanks for reading.