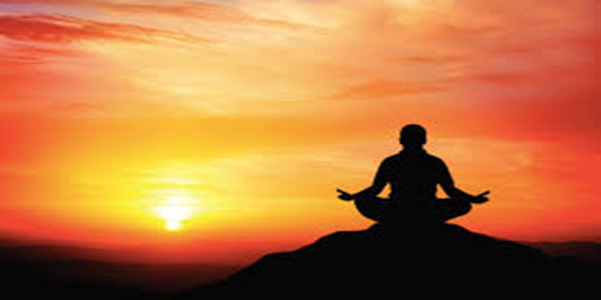 Nobody else did. It's lack of understanding by you, your mind. It's difficult to conceive the vastness of the ocean. But it is even more difficult to imagine the vastness of the mind. Sea is often very calm only sometimes it is turbulent. While an ocean is turbulence only at some occasions, the mind is at peace on only sometime. The confusion of the mind primarily arises due to the contradictions experienced in the fast paced life today. There is nothing that we can do for turbulence of the ocean. We can certainly tame our mind to achieve calmness and peace.
In fact peace of mind requires only your focus and consistent reminders to yourself. It has no tangible cost. It's free
Nature – what it does? When it does? It remains unknown to mankind. Though there is no doubt that extensive study of nature has given us the knowledge and power to predict.
But when we talk of mind it is our choice to train it to be at peace most of the time. We have to understand the difference between peace and bliss. Peace is not bliss but peace offers you an ability to get into state of bliss when you want.
At work place, if you are doing something that you don't like to do yet you have to do it under compulsion, your mind cannot be at peace. When you are lost in your work and you know that the work is important for you, you are a peace with yourself. Further, if you enjoy your work then every milestone that you achieve will give you bliss. There are the number of Dos and Don'ts which help you to gain peace of mind.
First, let us enumerate the don'ts:
1. Don't get too much involved in reading the negative news. Our newspapers and electronic media are full these. You may scan through the headlines to be abreast with what is going on. Read books that will give you positivity. So many are available choose what you like and read to follow good suggestions.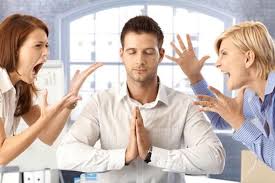 2. Avoid spending too much time with people having negative attitude. Interaction with them will sink their negativity into your subconscious mind. Be always pleasant and nice. But instead of spending your valuable time, give them a broad smile and excuse four self.
3. Regard each person as an individual. They are entitled to hold their opinions. Do not be judgmental. Negative emotions like envy, jealousy, criticism of others will affect your peace of mind. So avoid these. But at the same time don't just agree with anyone just to please humor her. Stand up for yourself.
4. Past is history. It does not have any significance except the lessons you have learnt. So don't dwell on your past. Its human nature that your thought will hover round events in the past- unpleasant or even pleasant. Just follow lessons that you have learnt.
5. Become friends with members of your family. Children are very intelligent today and they should be treated as friends. Likewise you should be friendly with your spouse. When you talk to your family, particularly, don't be casual taking them for granted. It's important what you speak but it is even more important how you say it.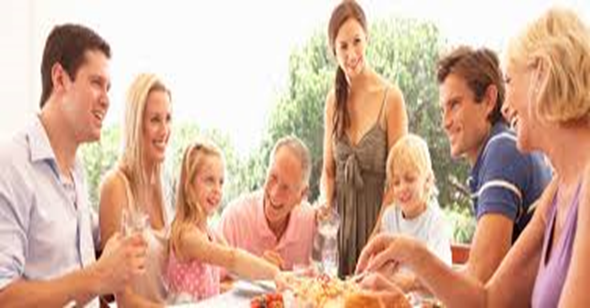 6. Your speech controls your relations with others including members of your family. Therefore use your words with care and discretion. The way you say something is as important as what you say.
7. Don't be too much attached with your possessions. Practice detachment. What we have today, we may not have tomorrow.
Now about the dos!
1.Learn to focus your mind. Cut the clutter. On and average there comes as many as fifty thousand thoughts in one day. Try to reduce this number by focusing your mind.
2. Practice meditation. It will help more than one can imagine.
3. Cultivate a habit to enjoy only healthy food. Decide that you must eat slightly less than your hunger.
4. Go on vacation periodically. The cycle of routine work needs to be broken as often as possible.
5. Give yourself some quality time. Talk to yourself. Talk about what you like about you. And, further improve the same.
6. Make it your habit to consider that challenges are your opportunities. When you face these challenges with success, it gives you happiness and your mind becomes peaceful.
Thanks for reading.